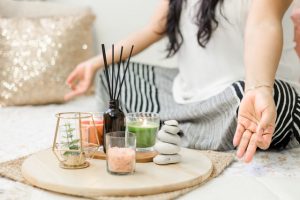 We have to be ever on alert in order not to taint the Lord's truth with error from the dark side. A couple of older posts about this are "Christian Whatever" and "Mingling."
Now on my "more" page, you'll find a new little handout that lists a number of practices that some people try to Christianize.
Why not copy and distribute these to your small group? Assign various individuals to research the teachings/practices listed there. (There's an extra level of "Ah, I get it" when people see things for themselves.) And then have a few whole-group discussions—also digging in to the Scriptures provided and to other Scriptures that crop up.