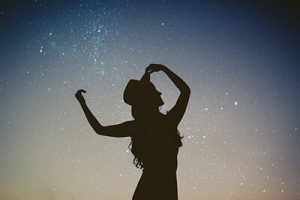 Back when pop stars Madonna and Britney were at the top of the charts, Madonna said, "Dress like Britney Spears and think like me, and everything will be fine."
After hearing that, I confess that sometimes at work meetings I'd say, "With apologies to Madonna—if y'all would just think like me, everything'd be fine!"
Truth is, Madonna and I were both off as far as who everyone should be thinking like.
The Bible says we're to think like Jesus.
Have the same mindset at Jesus (Philippians 2:5).
Jesus' goal was to do the Father's will (John 4:34).
Jesus sets the example (John 13:15; 1 Peter 2:21).
Jesus said to learn from him (Matthew 11:29).
Paul said his friends should follow his own example because he followed Jesus' example (1 Corinthians 11:1). In 1 Thessalonians 1:6, Paul congratulated his friends because they imitated him, which also meant they were imitating the Lord. We would do well to have a human chain of examples—with each link clearly aiming to think like Jesus.
A Presbyterian minister from the 1800s, Adolph Saphir, emphasized what would happen when we seriously "enter into the mind of the Lord Jesus." If we do that, he said, then "as Christians, we are prepared and gifted to explain and to interpret the world." He also emphasized the cost: "The world will hate us. The more we show forth Christ's image," the more we should expect "perilous times in which worldliness and error shall become strong, attractive and violent." (Sounds just like today!)
When we are conformed to the image of Christ (Romans 8:29), we're equipped to be conquerors (v. 37). Mr. Saphir said that victory is in the "peaceful, yet powerful, weapons of the Spirit." (All Saphir quotes are from the article "Our Duty Is Clear," Decision magazine, Feb 1993.)
Taking it a step further, the Bible also says we are to "clothe" ourselves with the Lord Jesus, wearing the "armor of light" (Romans 13:12, 14; also see Ephesians 6:10-18).
Hmm. Maybe we can adjust the entire Madonna quote: Dress like Jesus and think like Jesus, and everything will be fine.