I just pulled out and reread my old copy of The Seduction of Christianity: Spiritual Discernment in the Last Days by Dave Hunt and T. A. McMahon.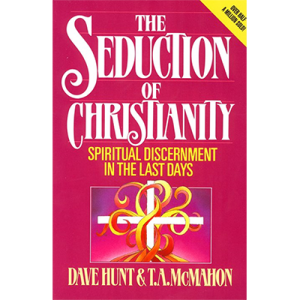 Whoa. First published in 1985 and still spot on! The names (and sometimes terminology) change, but the "story" is the same. Back then Hunt and McMahon exposed the prosperity gospel teachers, the New Age, shamanism (I thought that was a more recent development!), and an over-emphasis on the power of self.
A reviewer in 2013 posted this comment about that old book: "[The writers] demonstrate how the occult has been intertwined and twisted into modern Christianity with a result of the gospel being watered down or out the window. True Christians who wonder how this might occur should read this book. It was occurring when this book was written and it is occurring in 2013—on an even larger scale."
Yes, and right on into today!
This is why it's so important to know what the Bible says, to understand key issues, and to have some grasp of false teaching; that is, world religions, the cults, the occult, and the New Age. And it's a must to get a handle on apologetics: understanding evidence, knowing how to answer tough questions.
To that end… Besides reading what I post here, also check out the resources on my Recommended page.