Christians sometimes fear they don't know enough to evangelize/witness to someone. But we can always start with what we do know.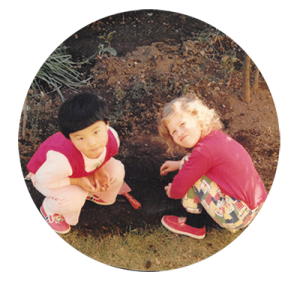 When we were living in Japan, I happened to overhear a conversation (in Japanese!) between our daughter, Karis, and the little neighbor girl, Masae, as the two kids sat out in the sunshine. Of course, Masae knew nothing of Christian theology. And Karis was only 7.
Karis: I just can't stand the devil.
Masae: Why not?
Karis: Because he only does bad things. He can't do anything good.
Masae: Who do you hate most of all?
Karis: I don't hate any people, because God says not to hate anyone.
Masae: Hmm . . .
Karis: But the devil is horrible, so I can't stand him!
Masae: Me neither!
See? We can at least share what we do know and give people something to think about.