"Whoever has my commands and keeps them is the one who loves me. The one who loves me will be loved by my Father, and I too will love them and show myself to them." —John 14:21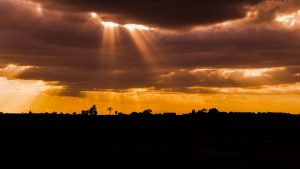 The Lord's "[I will] show myself" in that verse jumped out and hit me so hard in regard to all the mystical searching. We don't seem all that interested in wanting to obey God's commands, but we do want the Lord to "show himself." So we look to things like magic words, magic objects, and automatic writing to try and "see" him, try to make him appear.
Whereas, if I read that Scripture correctly, obeying him comes first. And obeying results in our "seeing" him. In other words, when we obey, we will see (understand) the whys and wherefores of how he works. We will see him step in to guide/help. And we see the benefits of staying on his path, becoming more confident in that.
Joshua was obviously living in obedience (per the Lord's order in Joshua 1) when the Lord "showed himself" at the battle of Jericho (ch 6) and when Joshua prayed for the sun to stand still (ch 10).
Daniel obeyed by not bowing to the king… and the Lord "showed himself" with protection from the lions.
Jeremiah and Ezekiel obeyed… and the Lord "showed himself" in various ways, though life circumstances would be difficult for those guys.
So obedience in general leads to getting guidance and strength from God, and when obeying gets us into physical trouble or danger, God "shows up." I don't usually use that phrase, which tends to be added to praise of God only when our prayer is answered the way we wanted. ("God really showed up—I got the job!") We must not lose sight of the fact that God is always present, always working. He isn't absent and then periodically shows up. But "shows up" is interesting in this John 14:21 conversation.