At the International Conference on Missions each year, I host the Say Yes To Japan exhibit to promote our Japan missionaries. Many exhibits give out candy or pens. I got into the pattern of giving out little souvenirs from the Japanese 100-yen store. I bag each item with a card that shows my website.
People love the selection and being able to dig through the basket to choose an item of particular interest to them—be it Japanese chopsticks, stickers of ninja and castles, bookmarks with famous Japanese art, Hello Kitty tissue packs… (Though I admit there are frightening times when the scene resembles a Black Friday shopping frenzy!)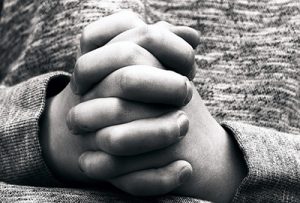 I always tell people to remember to pray for Japan as they enjoy their items.
And that's what I said to a 7-year-old girl at ICOM 2018. But she surprised me. Upon choosing her item, she stepped back, closed her eyes, and prayed out loud right then: "Dear Jesus, please help…" I was moved to tears! Cutest thing you ever saw.
Regular readers know that I address believers' misguided (though sincere) attempts to find "prayer secrets": supposed sacred places and postures, magic objects, mantra meditation… We adults may need to take a lesson from the kids. This 7-year-old child had no self-consciousness regarding what anyone around her might think. No lack of confidence, wondering whether her prayer technique might or might not "work." She just seemed to know that prayer was natural…that she could talk to the Lord anytime, anywhere, and in her normal words.
Excuse me. <sniff> Need to grab a Hello Kitty tissue.