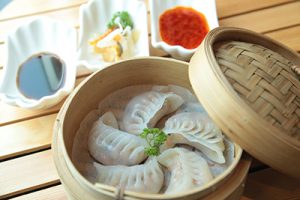 Two bloopers I found while editing sort of pay tribute to Chinese restaurants.
"During the '70s, irresponsible Hollywood moviemakers coerced the people of earth into participating regularly in wonton fear."
"Wasn't Jesus worried that she would go back to her wonton ways and waste his good efforts?"
Both of these writers intended to say wanton. But it's OK. We're happy that they're more familiar with wonton ways than with wanton ways.